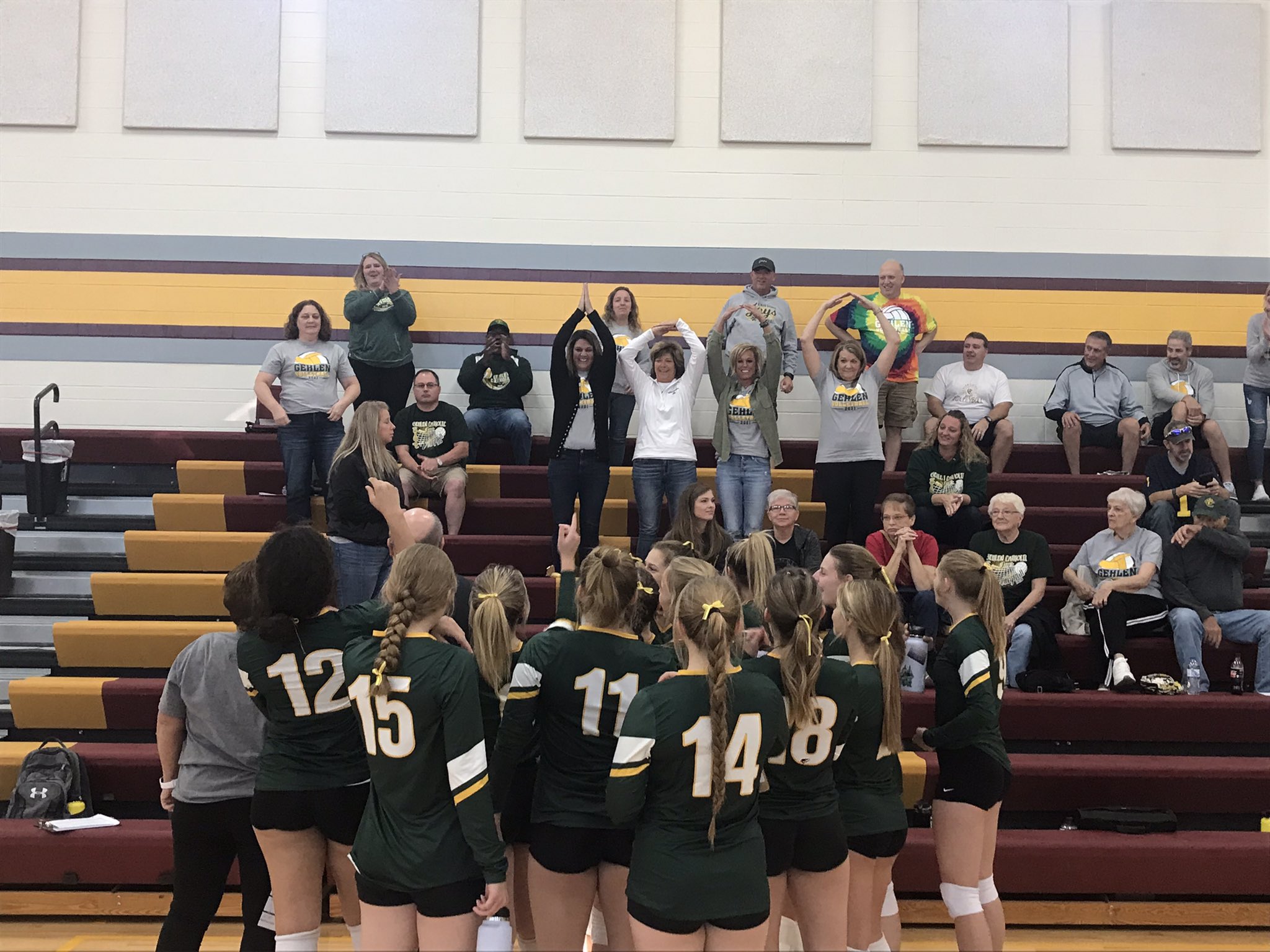 Gehlen Catholic head volleyball coach Mike Meyer has spent the better part of a 42 years coaching a high school or collegiate volleyball program around the area. Now, after 1,341 matches on the bench, Coach Meyer has won his 1,000th career volleyball match at any level.
This point gives Gehlen Catholic head volleyball coach Mike Meyer his 1,000 career coaching win over his collegiate and high school coaching career. pic.twitter.com/05Uj9Ysyn5

— KLEM Sports (@KLEMSports) September 25, 2021
Win #1,000 was a 2-0 win over Sioux City West in the opener of the Hartley-Melvin-Sanborn Tournament on Saturday. One thousand three hundred forty matches prior to Saturday, Coach Meyer was a young coach who was as new to the sport of volleyball as you can be.
Following the victory, Coach Meyer reflected on all the people in his programs over the years that made this milestone a possibility.
Coach Meyer says that two things led to the milestone win: coaching consistency and a great relationship with his players.
Coach Meyer says that, for those who want to coach, the biggest advice he has does not come in x's and o's. For Meyer, coaching is a tool to further a goal that goes well beyond the volleyball court.
Following Gehlen's championship in the H-M-S Tournament, Coach Meyer's career coaching record is 1,004 wins and 341 losses. The third-ranked Jays are now 17-5 and winners of 11 in a row in the 2021 season. Gehlen Catholic is at Remsen St. Mary's on Tuesday where they will make a stop at Coach Meyer's first volleyball head coaching gig.
A nice standing ovation for Coach Meyer from the parents and fans in attendance. pic.twitter.com/ZSB63ajo9B

— KLEM Sports (@KLEMSports) September 25, 2021